D'Lai's BIO (RIGHT CLICK TO DOWNLOAD)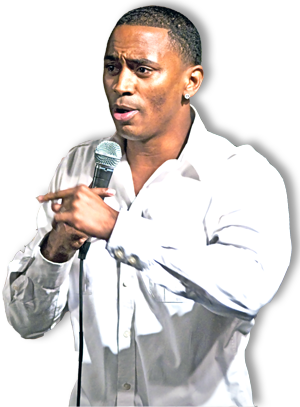 D'Lai, one of the hottest new comics in the business, demonstrates in his routines that the best comedy, often arises from the, most challenging circumstances. After the loss of his mother when he was just nine months, D'Lai was raised by his grandmother Emma Laird along with extended family in Alexandria, LA. The theme of loss continued when just at 12 years old D'Lai had to face the untimely death of his beloved grandmother. At a young age with so many deaths, no father figure and a drug infested neighborhood, D'Lai turned to the only positive alternative for youth in his community: sports. D'Lai immersed himself in basketball during his high school years, eventually earning All-State honors at the collegiate level while attending LSU Shreveport. He also became a part of one of the largest fraternities in the US, Kappa Alpha PSI, Inc. which in addition to the camaraderie of his basketball teammates gave D'Lai strength and stability as he matured into adulthood. Realizing that his dreams of pursuing a career in the NBA would be permanently halted by his inability to grow, D'Lai enlisted in the army where he served as the 2nd Lieutenant. Using his quick wit and innate ability to, impersonate drill sergeants, D'Lai hosted several of military talent shows, which is where he first developed a love for the stage.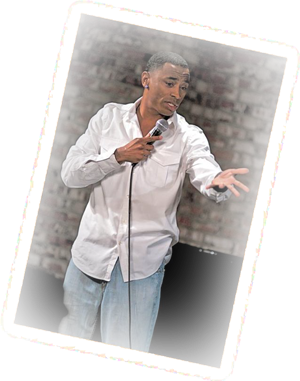 After his stint in the army, D'Lai returned to Baton Rouge where he learned the trade of becoming a Black Jack Dealer in the casino. He enjoyed dealing because the black jack table was a platform to entertain, regardless if the gamblers were winning or losing. "I really enjoyed giving the houses money away", he admits. Unfortunately this outlook and his moniker as "the Robin Hood of black jack dealers" didn't sit well with the casino execs, which lead to a mutual separation. This became a defining moment for D'Lai, when at the suggestion of a friend, he began to actively pursue a career in stand up. He began to work the comedy circuit in Louisiana, quickly booking and selling out shows. Once he conquered his home state, D'Lai relocated to Las Vegas to perfect his craft. He also landed a job dealing for the high rollers at mega resort, the Wynn Las Vegas. In 2004, D'Lai won the Star Search Las Vegas competition which provided numerous opportunities for him to become the opening act at many Las Vegas casinos. D'Lai was selected to perform in an LA show titled "Live in Hollywood", hosted by Kiki Shepard, as well as the last season of B.E.T's "Comic View" in New Orleans. He eventually relocated to Los Angeles and went on to appear on Season 3 of Bill Bellamy's "Who's Got Jokes?" where he was a finalist. This season received incredible reviews and gave the network (TV One) their highest ratings ever!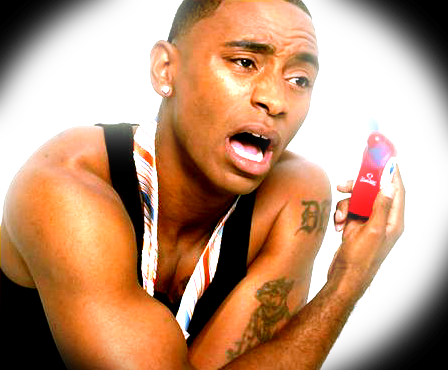 Since his success on "Who's Got Jokes?" D'Lai has opened for such notable comics such as Bill Bellamy, George Wallace, Bruce Bruce, and the legendary Dick Gregory. Affectionately naming D'Lai "Boots" for his fancy footwear, Dick Gregory once said "Boots, you look like you haven't worked a day in your life, but you don't have to work if you let your talent work for you." D'Lai's comedic style is truly unmatched and is embraced by audiences worldwide. In addition to touring clubs and colleges nationwide, D'Lai's current and largest project to date includes the "Ladies Night Out Tour" with Bill Bellamy which is currently underway. D'Lai's other projects include "Stand Up for Family", an innovative series of webisodes, hosted by such acts as Bill Bellamy, Earthquake, Wil Wylvince, Pat Brown, Nikki Carr and Doug Williams.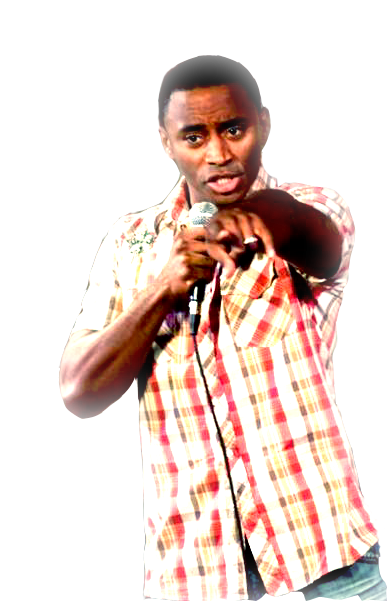 A man who has learned to turn painful experiences into positive energy and humor, D'Lai believes in the power of giving back. Most significantly, due to his experience in the military, D'Lai understands the importance of supporting our troops and giving back which is why he regularly performs in Japan, Germany, Kuwait, and Iraq. Additionally, D'Lai continues his volunteer work in the Louisiana communities and frequently joins with his fraternity KAPA ALPHA PSI, INC in assisting others.


Maranda Oliver
President/CEO Sunchild Media Group